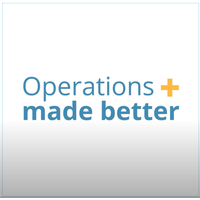 Work from home: making the transition a success
With so much being shared around work-from-home over the past 45 days, we wanted to bring you some insights from our member The Northridge Group, Tina Suthers, senior consultant CX. In this brief video clip Tina focuses on how to support your people during this transition, with some best practices around employee communication, leveraging video tools, the importance of increasing employee engagement and other tips to keep things positive and productive.
CCNG hosts regular virtual town hall meetings each month to bring to surface topics, challenges and recommendations from the members. In these discussions, members share and support each other with perspectives about their current approach to customer care. As you can imagine during this COVID-19 crisis, much of the discussion has focused on work-from-home challenges and management. While most of the members had WFH programs up and running, moving all people (VP, Director, Manager, Supervisor levels) is a different challenge for most operations. Hosting these virtual town hall meetings using our Zoom platform has allowed members to bring both a voice and a face to the conversations… has been an extremely important factor to the value, comfort and positive nature of sharing experiences at this time.
As Tina reminds us, keeping things positive, fun and lighthearted is very important in leading your teams during challenging times such as now. Seeing your colleagues can bring both comfort and humor to relieve the stress so many of us our feeling in our daily lives.
Thanks to Tina and the entire Northridge Group team for all your contributions helping our customer care colleagues and CCNG members!
---